Construction of the "The Zhubanovs aueni" House museum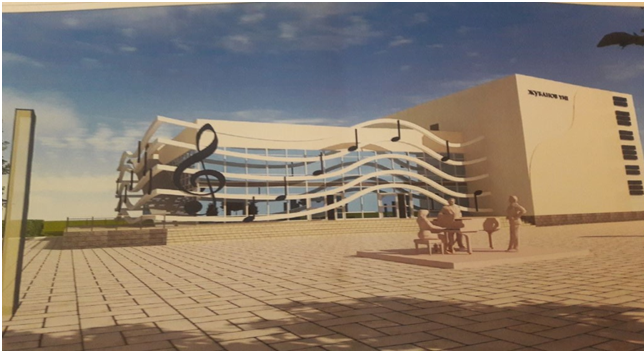 Project designer: Region Stroi Proyekt LLP – Design estimate documentation 11,3 mln. tg.
Location: Batys-2 residential area
DESCRIPTION:
Size of building 1 300 м2
Technological infracstructure includes: sound systems, grand pianos, pianos, bayans, dombras, kobyz, dauylpaz, syldyrmak, violins, furniture, a computer, a TV set, a cash register and etc.
Production and installation of the monument in size: length - 5m., width - 3m., height - 2m.
Connection of the utilities (electricity, gas supply, water supply) for 4 km and landscaping 0.5 ha.
The Design is being completed. According to budget calculations the cost of the following work is:
The cost of construction work of the building– 170.8 mln. tg.
Tge cost of equipment – 35.3 mln. tg.
The cost of monument production and installation – 22 mln. tg.
The cost of construction work of utilities – 42.7 mln. tg.
The cost of landscaping of the area – 24.7 mln. tg.
Totally: 295.5 mln. tg.