The construction of the pedestal and landscaping of the surrounding area with the building of the monumebt to honour Yesset Batyr in the city of Aktobe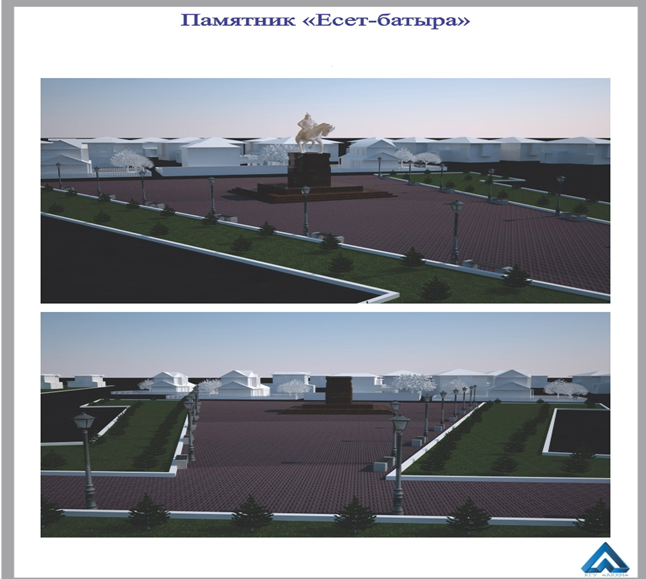 Project designer: Aktyubgrazhdanproyekt Producing cooperative –Design estimate documentation 3,4 mln. tg.
Location: Karatayev Street (in the are of the public garden)
DESCRIPTION:
Production and installation of the monument in size: length - 6.5m., width - 4.5m., height of the pedestal- 10.8m.
Lightening of the monument
Landscaping of the area of 1 ha
The cost of construction work for pedestal construction and landscaping of the area – 60 mln. tg.
Cost of monument production and installation – 70 mln. tg.
Totally: 130 mln. tg.